High School Curriculum
High School Graduation Requirements
In high school our students are readying for their next steps in life - college and/or career.
Michigan Merit Curriculum
Okay, high school students and parents. Here's the scoop with everything you need to know about the required high school curriculum and graduation requirements. It's called the Michigan Merit Curriculum, and is the tool to which we refer when making sure students are ready to graduate.
English Language Arts (ELA)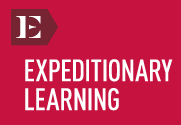 Our Expeditionary Learning curriculum includes four 8-week modules, with 3 units in each, comprising a full year's curriculum.Each module progresses in a standard sequence: Building Background Knowledge (Unit 1), Extended
Reading and Research (Unit 2), and Extended Writing (Unit 3).

Modules are linked by "big ideas" and "guiding questions" that speak to both the standards and the content.

Each module is anchored by one or more books—not textbooks or anthologies—that have been carefully chosen to take the guesswork out of selecting texts.

All students read the same increasingly complex texts, and teachers are given lesson-specific strategies for meeting all students' needs.

Each module has 7 assessments – 3 mid-unit, 3 end-of-unit and one culminating performance task that always involves writing from evidence.

Science and Social Studies content reinforces literacy strategies across the disciplines.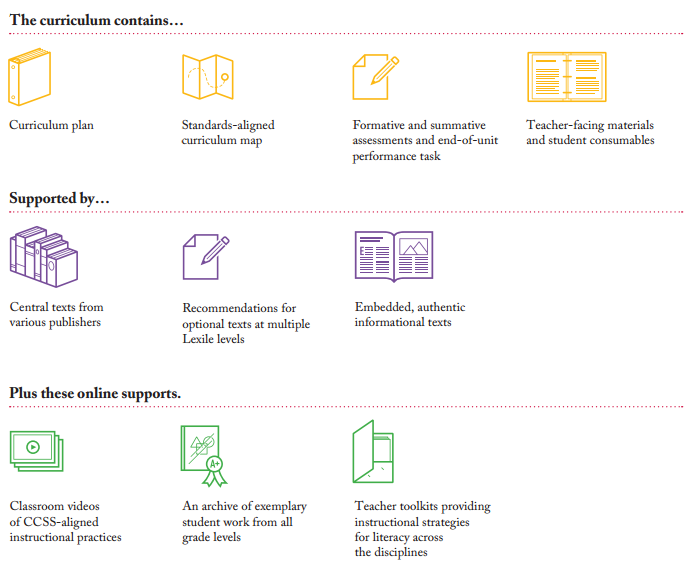 High School Mathematics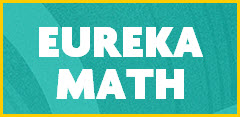 In Mathematics, we'll be using Eureka Math, a special curriculum designed for the Common Core State Standards for Mathematics. Remember, we are required by the Michigan Department of Education to teach the Common Core standards, and we searched far and wide for curriculum that would meet the needs of our students.

We're bringing Eureka Math to our school district! We want to make sure all of our students have a chance to learn the same rigorous content.
Grade 9 Mathematics

Year-Long Materials List
Module 1: Relationships Between Quantities and Reasoning with Equations and Their Graphs
Module 2: Descriptive Statistics
Module 3: Linear and Exponential Functions
Module 4: Polynomial and Quadratic Expressions, Equations, and Functions
Module 5: A Synthesis of Modeling with Equations and Functions
Grade 10 Mathematics
Year-Long Materials List coming soon
Module 1: Congruence, Proof, and Constructions
Module 2: Similarity, Proof, and Trigonometry
Module 3: Extending to Three Dimensions

Teacher
Module 4: Connecting Algebra and Geometry through Coordinates

Student (Updated)


Teacher (Updated)


Copy-Ready (Updated)
Module 5: Circles with and Without Coordinates Review and Examinations
Grade 11 Mathematics
Year-Long Materials List coming soon
Module 1: Polynomial, Rational, and Radical Relationships
Module 2: Trigonometric Functions

Student (Updated)


Teacher (Updated)


Copy-Ready (Updated)
Module 3: Functions
Module 4: Inferences and Conclusions from Data
Module 5: Review and Examinations
Grade 12 Mathematics
Long Materials List coming soon
Module 1: Complex Numbers and Transformations
Module 2: Vectors and Matrices
Module 3: Rational and Exponential Functions
Module 4: Trigonometry
Module 5: Probability and Statistics
Module 6: Review and Examinations