Superintendent
Teresa Davis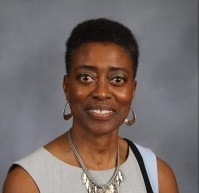 DavisT@mtcps.org
586-461-3776
I am honored and humbled to serve as district superintendent. I have been a servant of public education in the tri-county area for over twenty (20) years. To be here in this community is exciting!
Mount Clemens is a unique school district. This is the county seat of Macomb with a very rich heritage; a very proud community known for its diverse culture; where all walks of life are embraced and welcomed. Many, many successful people are the products of the Mount Clemens Community School District.
I believe all of our students are destined to do great things. Our job is to give our students the tools to equip each one for success. Our responsibility is to partner with each and every individual student to teach, guide, support, encourage, AND hold them accountable for their learning and educational journey. We will not accept excuses, only embrace the challenges.
Each year is a new challenge, and each year we have been able to rise above. There is light at the end! We continue to chip away at the deficit. We ended the last fiscal year [FY2016-2017] with a deficit of ($708,073). That is a one-year reduction of $1,460,129! Thank you to our teachers, support staff and administrators for their diligence and their sacrifices, which have been numerous through the years. We have asked so much of them and they have continued to give with an unselfish spirit. I am appreciative of their commitment to this district and, most of all, their commitment to the children of this community.
With tremendous challenges facing the District and this community, the parents and neighbors of Mount Clemens Community Schools are supportive of the work that is before us. The District cannot thrive without parental support. Our parents are vital for the success of our students.
Wonderful things are still happening in our schools! Curriculum for English Language Arts was updated and enriched with the assistance of our partners at the Macomb Intermediate School District (MISD). Last summer our new math curriculum was completed at all levels. This fall the science curriculum will be completed at the secondary level. Elementary science curriculum will be created this spring/summer and completed for the start of the 2018-2019 academic year. Our teachers are working diligently to ensure all curriculum is aligned with state standards.
We were able to add music for our elementary students. At the secondary complex a number of extra-curricular/after school programs have been added. Homework Helper is available to all students. Students now enjoy the Chess Club, Golf, and Tech Wizards. Coming soon, secondary students will enjoy dance, choir and video after-school programs. Our elementary students participate in K-Rock, Spanish Club, and our Before & After School tutoring program.
I envision a great turnaround for our district – both financially AND academically. It truly does take a village to raise a child: parents/guardians, neighbors, teachers, support staff, school administrators and community leaders. Our students need each of us to do our part. I invite each of you to 'be the difference' in our young people's lives. Let us all encourage and cultivate our students so they reach their greatest potential!
Respectfully,
Teresa G. Davis