Superintendent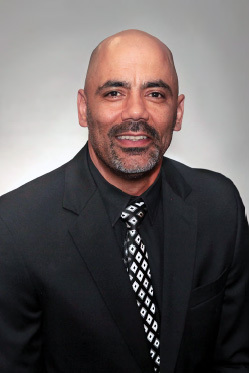 Meet Julian Roper, Sr.
Detroit native, Julian Roper comes to Mount Clemens from Centerline Public Schools, where he served as principal of Peck Elementary School and principal of Wolfe Middle School.
In his strategic plan for Mount Clemens Community Schools, he outlined his intent to listen with purpose, learn quickly, reflect strategically and act boldly for the advancement of the school communities we serve. His 90-day plan focused on positive trust and confidence, developing an action plan to increase and sustain student achievement, and increasing organizational effectiveness.
Roper began his career in education in the Detroit Public Schools, where he fulfilled a number of roles, including special education teacher, Title One parent and community liaison, athletic director and attendance agent. In 2009, he launched his school leadership experience as founding assistant principal/principal of the YMCA's Detroit Leadership Academies.
A graduate of Detroit Western International High School, he received a Bachelor's of Science degree from Grand Valley State University and a Master of Arts and Educational Specialist degrees from Wayne State University.
A proud husband and father three beautiful children, he is "passionate about family and helping people be the best versions of themselves."
Contact
Julian A. Roper, Sr.
Superintendent
586-461-3768
Rebecca El
Executive Assistant
586-461-3768