City of Mount Clemens
Our school district is located in beautiful Mount Clemens, an eclectic and historic downtown in Macomb County.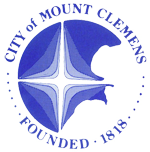 Our mayor, Barb Dempsey, and the city commission are active in supporting our students and schools. They participate in many school activities.
Mayor Dempsey participates in Reading Day at Seminole Academy and is a member of the Community Coalition.
Mayor Pro-Tem Lois Hill serves on the Educational Foundation, the Community Coalition.
Commissioner Roger Bunton serves as the Chair of the Community Coalition.



Contact our mayor or city commissioners.