Seminole Academy
Meet Mrs. Diya Bethel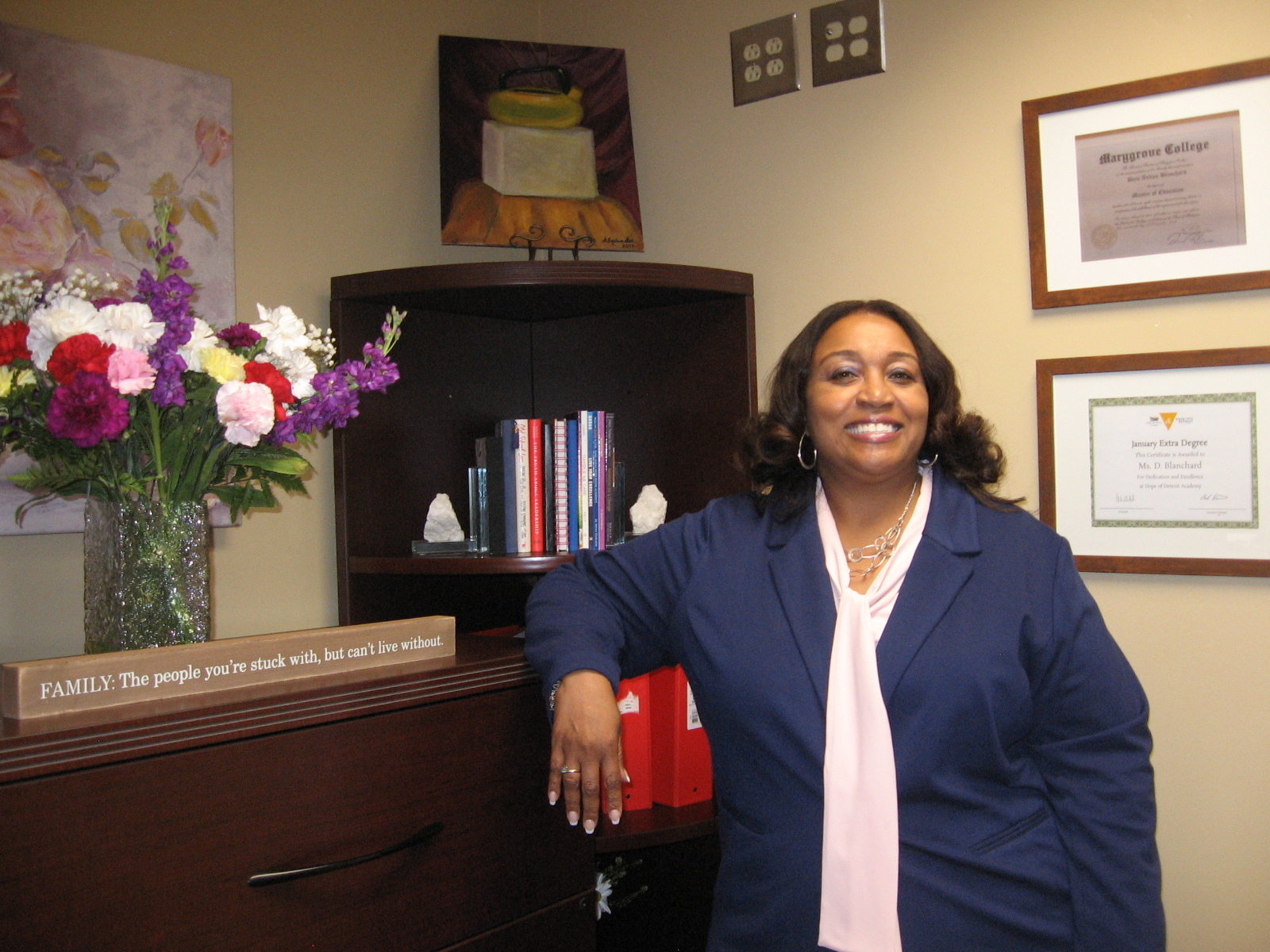 Mrs. Diya A. Bethel has been named Principal of Mount Clemens Community Schools' Seminole Academy.
Mrs. Bethel's educational career spans nearly 20 years. Most recently, she was the Assistant Principal / Interim Principal at Hilbert Middle School, Redford Union School District. Before that, she worked for Detroit Public Schools Community District as a Master Teacher, Interventionist and Elementary Title 1 teacher. The past eight years Ms. Bethel has been solely committed to closing educational gaps and raising test scores. "This feat was accomplished with glowing results, which I solely attribute to collaboration, teamwork, and dedication to providing our scholars with the most quality educational experiences," she said. Her formal training was completed at Oakland University, where she obtained a Master's Degree in Educational Specialist and Leadership. She also has a Master's Degree from Marygrove College in Elementary Education with a minor in Mathematics. Before completing these Master's Degrees, she completed a Bachelor's Degree in Business Administration with dual majors in management and marketing at Detroit College of Business.
"As your new instructional leader. I approach this upcoming school year with great expectation as we approach the precipice of academic excellence, collectively, together! As principal, I am pleased to be your servant leader, partnering with the Seminole Academy community. This partnership will solidify our most productive school year, this year," said Mrs. Bethel.
"My charge is to execute the Seminole Academy vision: At Seminole Academy, we ROAR!!!
We are…
▪ Respectful
▪ Orderly
▪ Achieving
▪ Responsible."
About Us
Seminole Academy is home of the Tigers! We are the elementary in Mount Clemens serving kindergarten through fifth grade students. Additionally, Seminole Academy houses the Physically and Otherwise Health Impaired (POHI) program for Macomb County.
Seminole Academy is on Twitter, please follow us @Seminole_Acad
Please find us on Facebook at: @Seminole.academy.mtcps
(social media is not a forum for personal issues or complaints, call instead, thank you)
Vision
At Seminole Academy we ROAR!!! We are…
Respectful
Orderly
Achieving
Responsible
Seminole Academy is a community of learners achieving together.
Calendar
Full Day Schedule
Start Time: 9:00 AM (Late Start Wednesdays: 10:05)
End Time: 3:57 PM
Half Day Schedule
Start Time: 9:00 AM
End Time: 12:14 PM
Seminole Academy
Seminole Academy

Previous

March

2023

Next

S
M
T
W
T
F
S
1
2
3
4
5
6
7
8

Mar 8

No School - Professional Development

9
10

Mar 10

All ESCE students must report

11
12
13
14
15

Mar 15

6:30 PM to 8:00 PM

Board of Education Meeting

16
17
18
19
20
21

Mar 21

5:30 PM to 7:00 PM

Location:

Seminole Academy

22
23
24
25
26
27
28

Mar 28

Bather Track at Macomb County Indoor Championship

29
30
31

Mar 31

Half Day PreK-12 - End of 3rd Marking Period
Upcoming Events

Half Day PreK-12 - End of 3rd Marking Period

Bather Track at Patriot Relays

Bather Track HOME Conference Meet

Location:

Ernest Buckholz Stadium

Half Day PreK-12 - Parent / Teacher Conferences

Schedule Secondary Conferences HERE

Board of Education Meeting
Contact Us!
Diya Bethel, Principal
586-461-3900
Dawn Sumpter, Attendance Clerk
586-461-3900
June Gebstadt, Administrative Assistant
586-461-3901
Social Media
@Seminole.academy.mtcps
@Seminole_Acad
Important Resources

Seminole Academy Trinity Transportation Bus Routes
Assessments - Find out more about the Read by Grade 3 Law

Good Cause Exemption Letter for the Read by Grade 3 Law