Mount Clemens Lions Club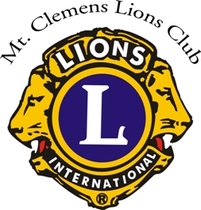 Lions Clubs International is the world's largest service club organization with more than 1.4 million members in approximately 46,000 clubs in more than 200 countries and geographical areas around the world. The Mount Clemens Lions Club recently celebrated the 75th anniversary of its charter. The Lions of Mount Clemens, Michigan have a long and proud history of serving the community of Greater Mount Clemens and supporting our local, national and international charities.
The Lions Club hosts several events throughout the year. The Mount Clemens Grand Prix is a special one. For 25 years, families have gathered on Crocker Bouleveard and raced soapbox derby cars down the road for charity. To date, over $300,000 has been donated to charity and to those in need. The Mount Clemens Community Schools and the Macomb Cable Network are regular recipients of these monies, which help pay for a variety of student needs.
If you're interested in sponsoring a car, or if you want to enter your child in the Grand Prix, please contact John Konechne at jkonechne@aosn.biz.